Student's Cafe & Mart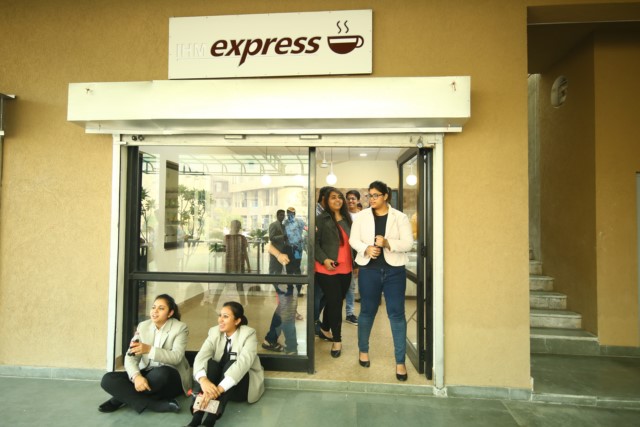 Cafe & Mart, set with an ethnic touch, is a place which provides a cool environment with hygienic and energetic food items for all those students who want to change their mood, relax and rejuvenate, a necessity to concentrate on their studies.
---
Transportation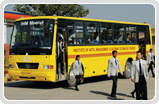 IHM Meerut has a fleet of buses and for road safety reasons, it is compulsory for all day boarders to avail institute transportation. As riding two wheelers on the highway is very risky and hazardous, students are not allowed to attend college on two wheelers.
---
Gymnasium & Fitness Centre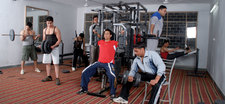 Healthy mind needs healthy body and this requirement is met by the 'BodyLine' gym fitted with latest equipments for building & toning of muscles & maintaining good health.
---
T.T. Hall & Games Room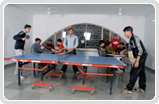 A separate hall 'Olympic' with table tennis tables offers ideal conditions for a game of table tennis. Many other indoor games like carom, chess etc.are also provided.
---
Badminton & Volley Ball Courts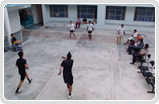 Badminton courts enclosed from all the four sides and suitable to play in most of the weather conditions. Basket ball courts are an ideal place for a game and to develop team work and healthy
---
T.V. & Video Theatre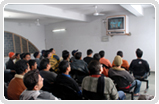 To keep abreast with the latest activities around the world and for a healthy entertainment a well-furnished room, 'Regal Room' with T.V. & D.V.D. player set has been exclusively provided for the students. Also students can browse through local & national, newspapers & magazines in the lounge.
---
Extra Curricular Activities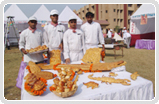 For the mental as well as physical development of the students, various extra curricular activities are arranged in different campuses of the institute in which the students are given exposure to inculcate and develop in themselves certain qualities in the fields of debate, quiz, games & sports, extempore speech, inter college competition, visits etc. The experts who are specialists in their respective fields such as human psychology, personality development etc. are invited to interact with the students.
They develop qualities in the students to face the interviews and group discussion sessions with better confidence during placements and also in their professional life. Besides these activities some cultural events are also held at the time of institution's foundation day, fresher's day, and farewell parties to give opportunities to students to show their talents in the field of performing art.