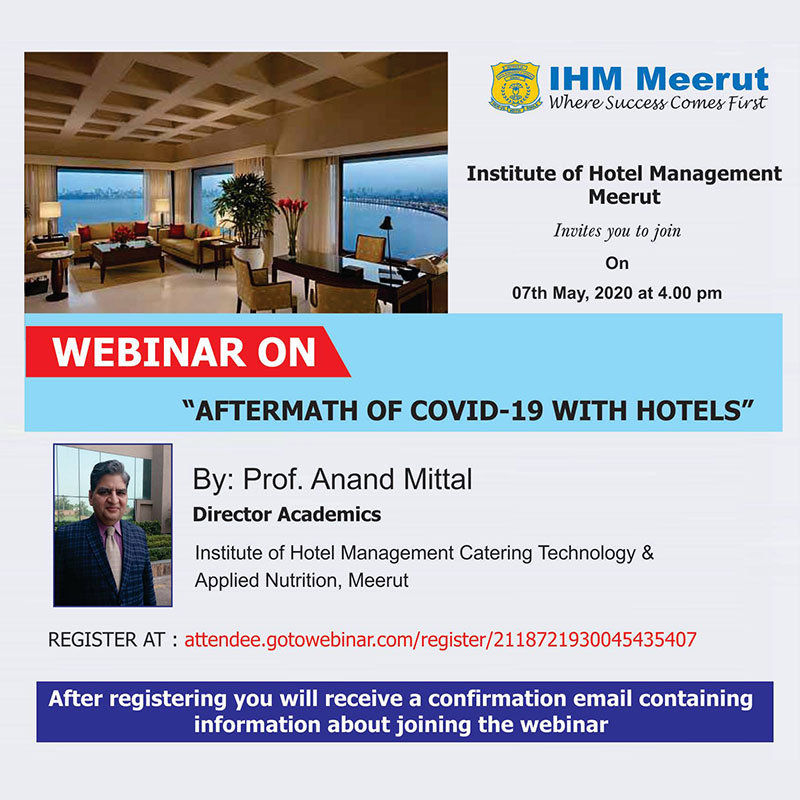 A webinar on how the pandemic would impact the hotel industry.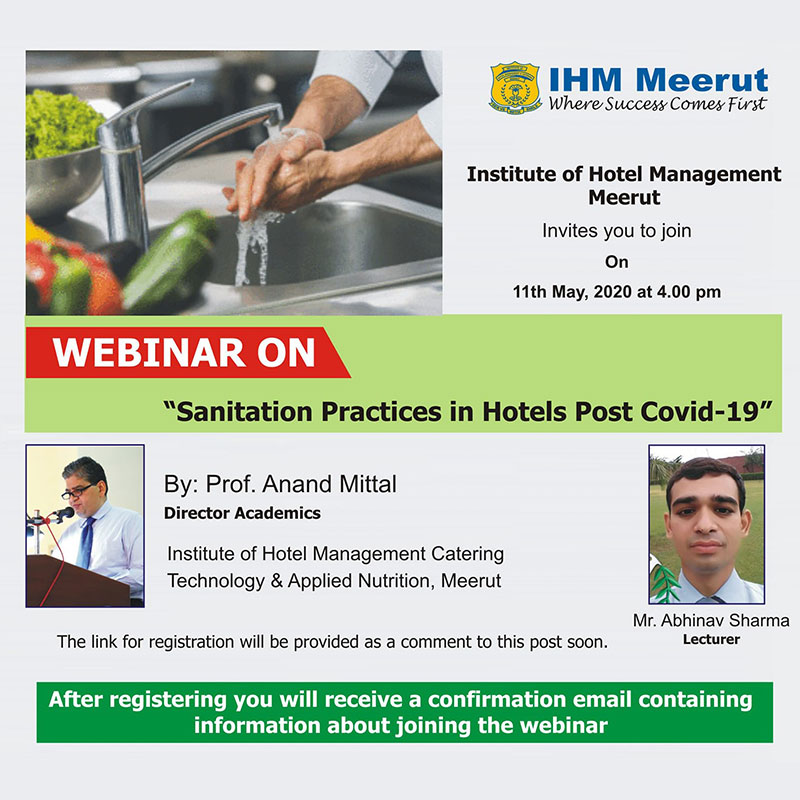 Webinar on how hygiene will play a vital role while a new hotel of the future is being planned.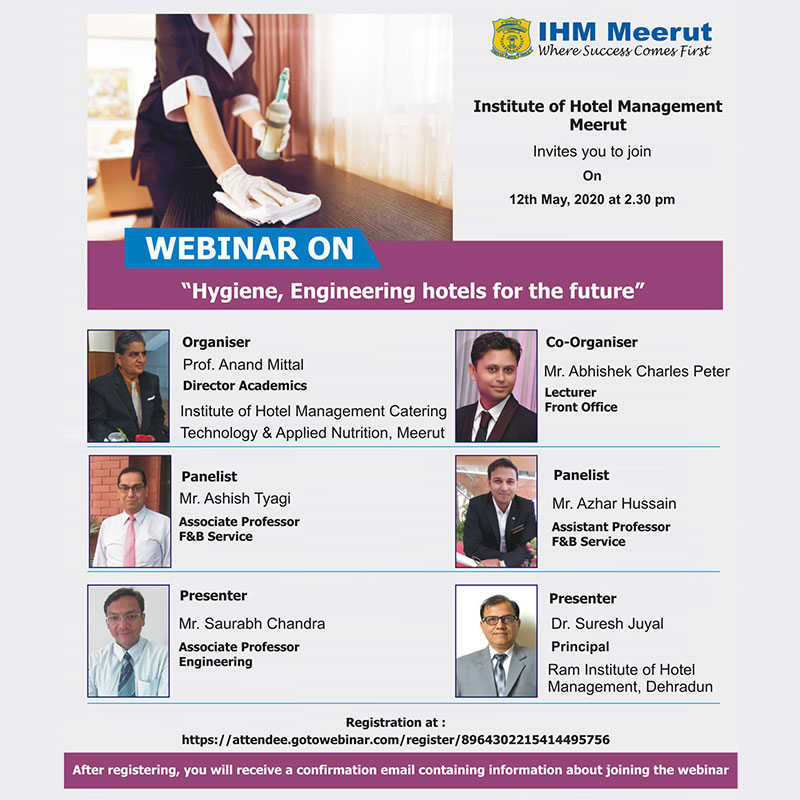 International Food consultant shares the benefit of starting your own business- Entrepreneurship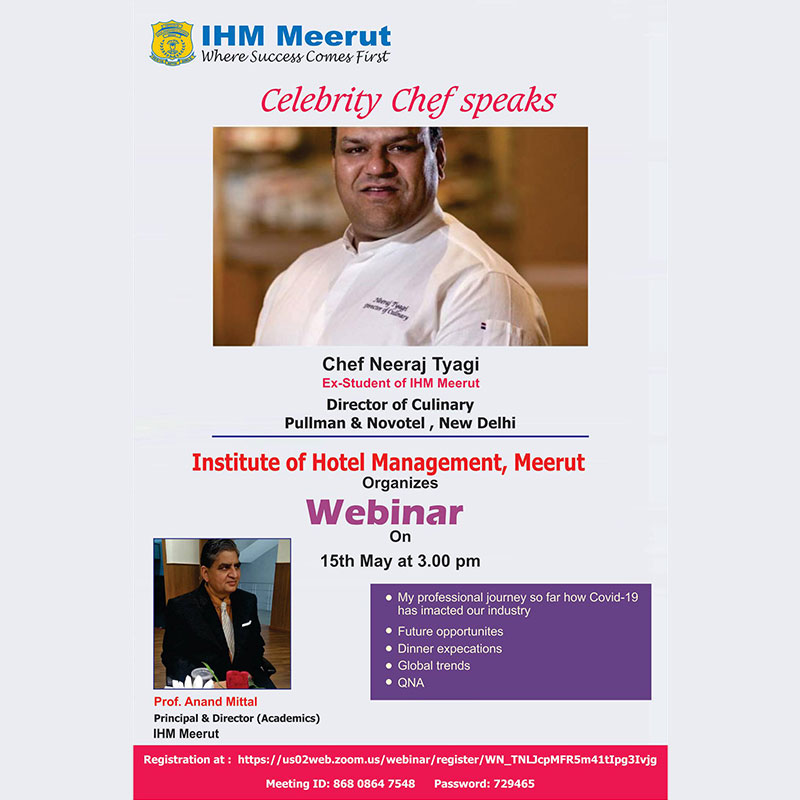 Introduction to the business of International Quick Service Restaurants by an industry leader.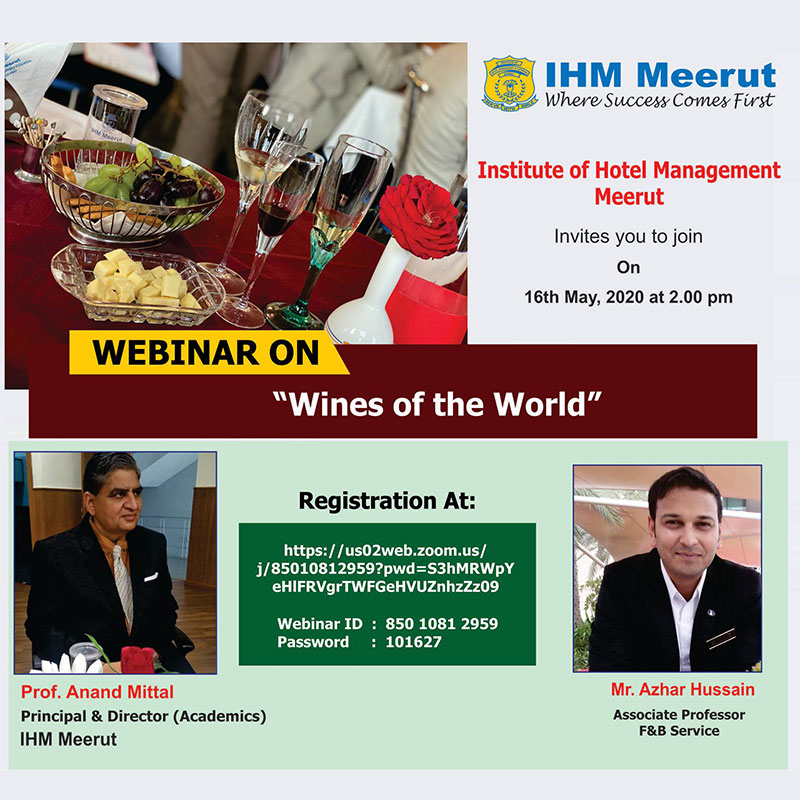 A celebrity chef speaks about how students can become successful in the world of hotel kitchens.
An internationally renowned chef talks about his journey to fame in the culinary world.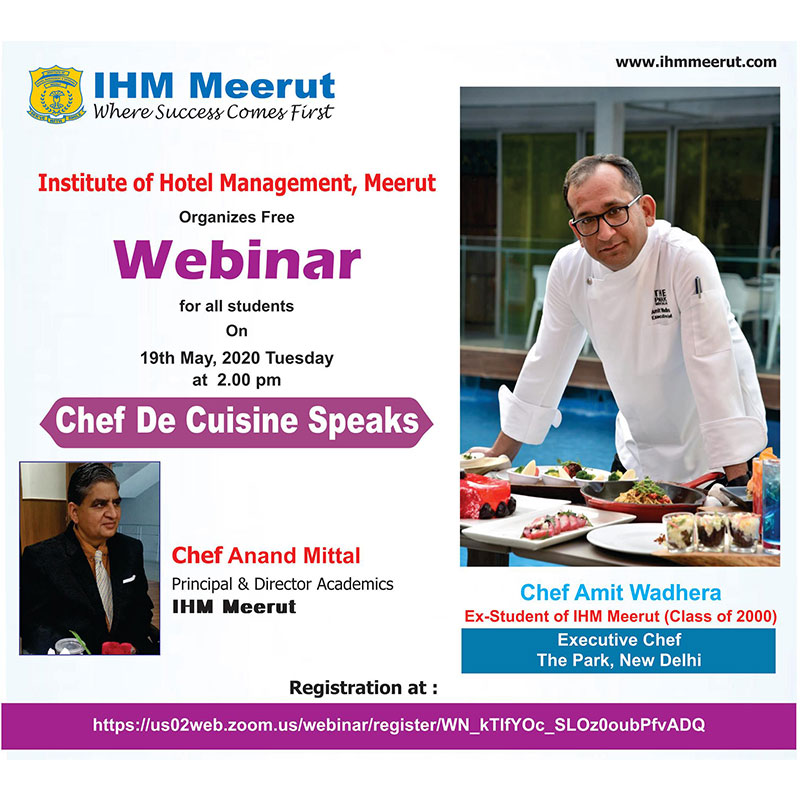 Industry experts guide the students on how to make a career in the fabulous beverage service industry.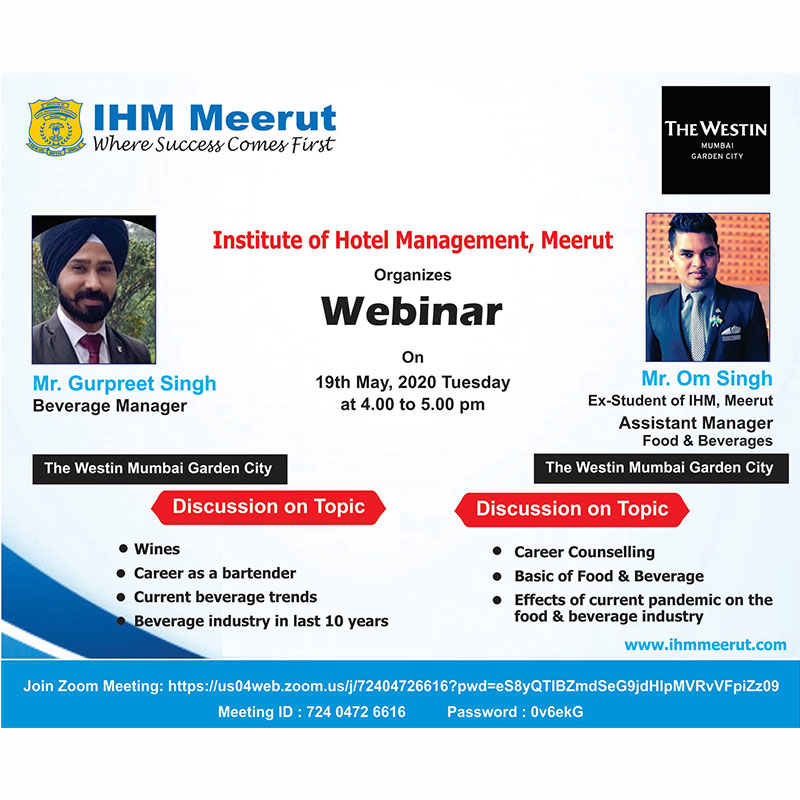 Covid 19 has forced hoteliers around the world to give hygiene the topmost priority, or perish.
Live interaction of all hotel management students of the country with an internationally famed connoisseur.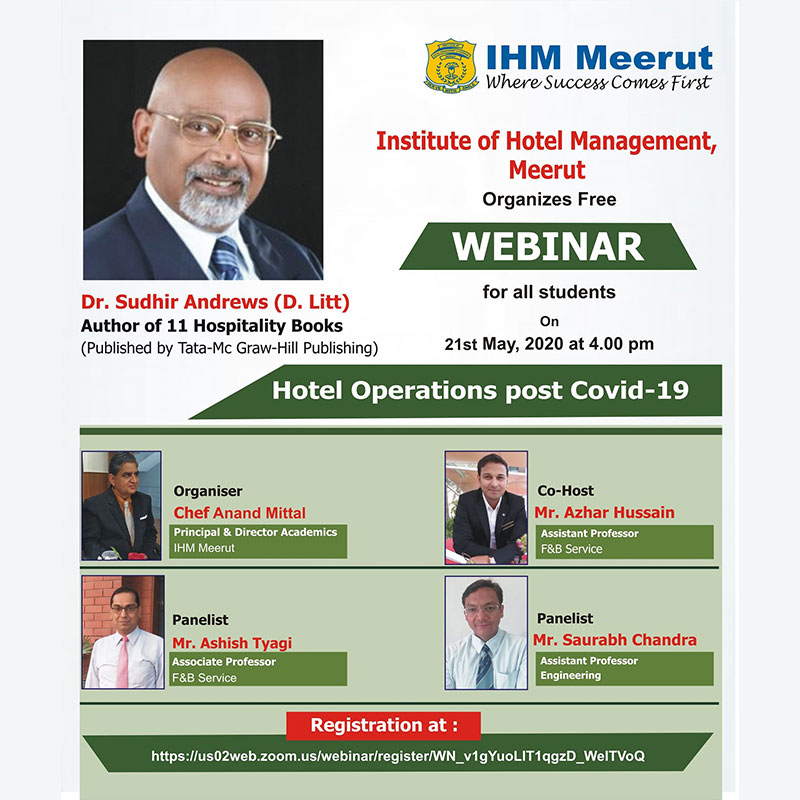 A webinar on how hotel operations must adapt in the face of the ongoing pandemic.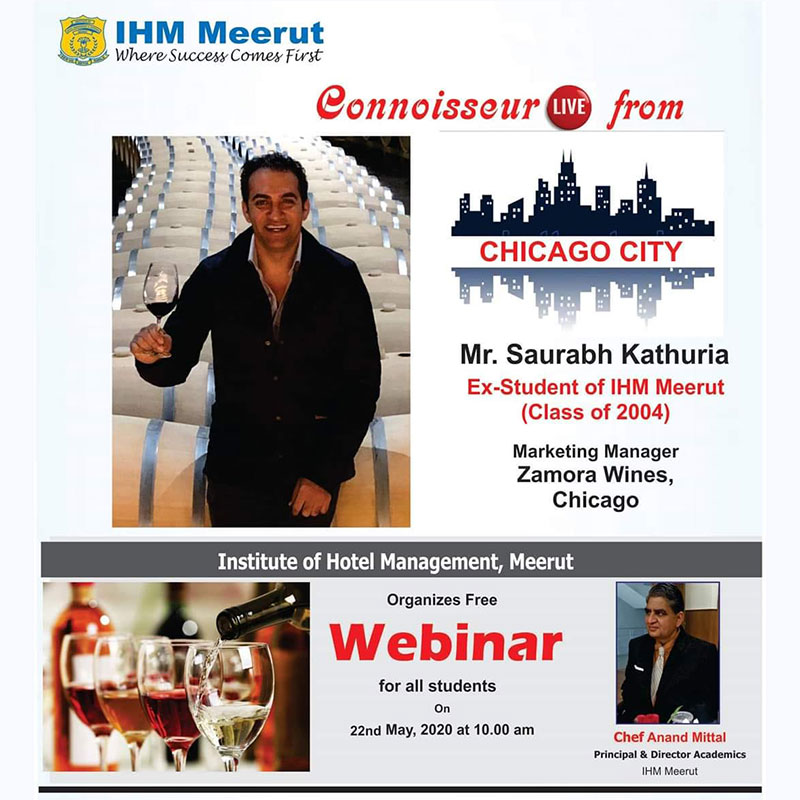 A comprehensive insight into the world of wines of the world.